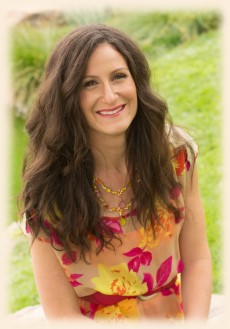 Center for Hormonal Health and Well-Being is a personalized, proactive, patient-centered medical practice with a unique focus on Integrative Endocrinology. Dr. Danielle Weiss takes a holistic approach to the patient and their health condition. She harnesses the physical, social, and spiritual aspects of healing. Dr. Weiss prides herself on spending time truly listening to your concerns and needs. She uses a team approach to develop a plan to address these issues together. Dr. Weiss holds her practice to exceptionally high standards. This is why she has chosen to have a state-of-the-art office, with electronic medical records and prescribing for patient safety and confidentiality.
Follow this link to create your health record now.
If you are looking for Primary Care, Dr. Weiss and her associates provide that service at the Integrative Wellness Medical Group and Place 360 health + spa.
Center for Hormonal Health and Well-Being may be right for you if:
You have been struggling with maintaining a healthy weight
Your quality of life is suffering while going through Menopause or Andropause
You are at risk for developing diabetes or have diabetes
You have a thyroid disorder (over active, under active, thyroid nodule, thyroid cancer)
You are concerned about the health of your bones (osteopenia, osteoporosis)
You have a family history of early cardiovascular disease or abnormal lipids
You have poorly controlled blood pressure on multiple blood pressure lowering medications
You have had a traumatic brain injury and the health of your pituitary is in question
You have polycystic ovarian syndrome (PCOS)
You have excess hair growth (hirsutism)
You have milky nipple discharge and you are not breast-feeding
You are a man and have developed one or more enlarged breasts (gynecomastia)
You have electrolyte abnormalities (sodium, potassium)
You have elevated calcium levels or abnormal parathyroid function
You are concerned about the function of your adrenal glands (adrenal insufficiency or Addison's disease, cushings syndrome, hyperaldosteronism, pheochromocytoma)
You have or have had a pituitary tumor
You have a neuroendocrine tumor such as carcinoid
You have a family history of: hyperparathyroidism, thyroid cancer, pancreatic tumors, pituitary tumors, paragangliomas or pheochromocytoma