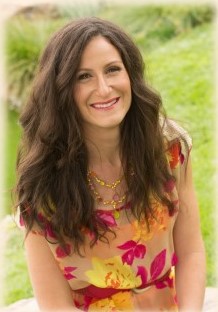 Center for Hormonal Health and Well-Being is a personalized, proactive, patient-centered medical practice with a unique focus on integrative endocrinology. Dr. Danielle Weiss takes a holistic approach to the patient and their health condition. As an integrative endocrinologist, Dr. Weiss harnesses the physical, social, and spiritual aspects of healing. Dr. Weiss prides herself on spending time truly listening to your concerns and needs. She uses a team approach to develop a plan to address these issues together. Dr. Weiss holds her San Diego-area practice to exceptionally high standards. This is why she has chosen to have a state-of-the-art office, with electronic medical records and prescribing for patient safety and confidentiality.

Click below, or call 760-753-3636 option 9, to listen to Dr. Weiss explain the recent change in her medical practice.
Please click here for new patient and medical agreement forms.


Dr. Weiss has attended multiple integrative courses (varying from Scripps Natural Supplements conferences to The Chopra Center's multiple offerings) so that she is able to better incorporate Ayurvedic and integrative modalities into her medical practice and be a truly integrative, holistic and functional endocrinologist.

Dr. Weiss utilizes the PatientFusion system to allow you to access your health records anytime.

We are pleased to announce that Dr. Joseph Weiss has started his specialized and personalized Digestive Health, Medical Advocacy and Preventive Health Practice in Encinitas! Click here to read more....
Click here to read articles written by Dr. Weiss.